das spiel reich - web comic
every update scheduled on mon/wed/friday capriciously
20040415 - Ready to Launch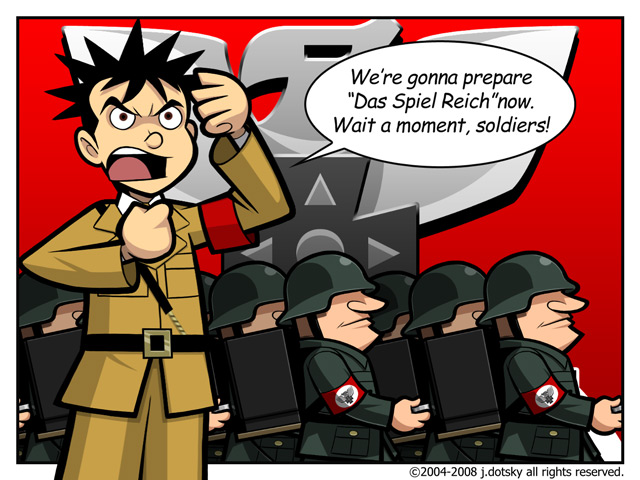 New project!
I got many stimulus and felt the necessity for action.
I wanna continue this comics on the subject of videogames or computer news (or my daily life?).

Modified at 20080117

das spiel reich comic is...
© 2004-2022 j.dotsky all rights reserved.
powered by comic viewer php v0.01 by joe.